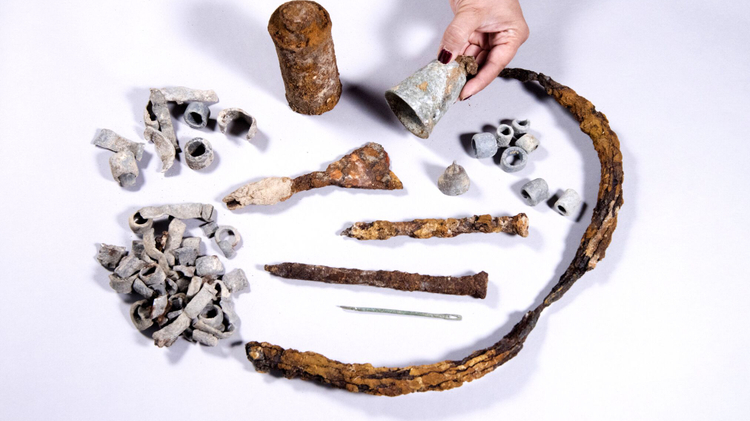 According to I24 News: 
Israeli archaeological dig reveals Ottoman-era fisherman's house



Published: 09/20/2016 – 10:00pm, updated: 10:08pm
credits/photos :

CLARA AMIT, COURTESY OF THE ISRAEL ANTIQUITIES AUTHORITY



A large amount of artifacts, including fishhooks, lead weights, and a bell were discovered in the house
An archaeological excavation in Israel recently uncovered a fisherman's house believed to be from the Ottoman era, the Israel Antiquities Authority said on Tuesday.
The find occurred in the southern city of Ashkelon, where dozens of young people have become involved in a project to educate them about history, the authority said.
"Two of the buildings that we uncovered are very curious, and it seems they were used as a fisherman's house and a lookout tower, possibly a lighthouse, dating to the Ottoman period," a press release quoted excavation directors Federico Kobrin and Haim Mamliya as saying. "The tower was situated on a lofty hilltop, and it looks out over the beach and Mediterranean Sea. From the tower one could signal and direct ships that were sailing between the ancient ports in Ashkelon and Ashdod-Yam."
Kobrin provided further details about the structure. "The fisherman's house is divided into three rooms, and a wealth of artifacts was discovered in it that are indicative of its use: metal fishhooks, dozens of lead weights, a large bronze bell, and even a stone anchor," he said. "The building's entrances were fixed in the north in order to prevent the high winds and sea storms from entering into it."
The archaeologists said it was the first time an excavated building in Ashkelon could be tied with certainty to the fishing industry.
The antiquities authority said the house would be preserved and incorporated into the development of a new neighborhood.
Use Facebook to Comment on this Post
Comments
comments